Ajay Jha
Entrepreneur, Educator & Climate Resilient Strategist for AgTech, Biotech, and CleanTech Startup
Ajay Jha is a serial entrepreneur, Professor, startup mentor and leadership coach. He is founder of InnoP Global, Youth Lab Colorado, Yerba Cha, Resilient Provisions, Institute of global agriculture, Grow Your own meal, Eco Environ. He has 20 years experience for Fortune 500 CEO and executive leadership mentor including strategic planning. He is presently running small venture fund for global micro-preneurs across the globe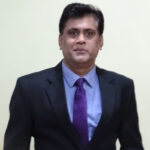 Praphull Chandan Jha
Head Strategy, Partnership & Investor Relations.
Praphull is a strategy builder with a deep understanding and knowledge of the business's sales, business development, marketing, and communication verticals, as well as the ability to develop a commercial strategy and deliver revenue-impacting alliances and partnerships. He assists businesses in diversifying from core to new economic verticals, building business sustainability models, developing a new market and consumer base, and forming impactful partnerships with stakeholders, government, and interest groups.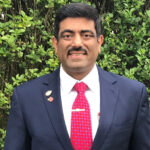 Sharad Kumar Jha
Councillor Buckinghamshire UK | Global advisor
Sharad Kumar Jha is the Conservative Party's British Councillor Candidate for Planning Commission, Human Resource Management, and Communications and Public Relations. A multi-dimensional professional dealing with the backbone of any nation: The people. He has held the positions of Directors IT Business and He is a company development expert in a variety of fields. A liaison for forming new business connections and effective collaborations.
Navneet Jha
Award winning Digital Storyteller | Account Director | Programme Manager
Navneet Jha is a passionate individual who is dedicated to making a positive influence in the digital world. He is founder of NJP Digital Stories. For the Digital Stories, he has received international acclaim and prizes. He also has extensive expertise as an IT leader. By bringing projects from Vision to Operations, he offers a passion for quality, innovation, creativity, and perseverance to business development and growth responsibilities, as well as programme delivery roles.
Anand Shankar Jha
Lawyer | Advisor | A. I. , Retail, E-commerce, Commercial | Pro-Bono
For many years, Anand Shankar Jha has worked remotely from New Delhi, accumulating experience in advisory, corporate structuring (and restructuring), dispute resolution and litigation, arbitration, and regulatory compliance in the areas of Internet and cyber laws, primary healthcare and medical industry. Wholesale and retail sector, artificial intelligence, media and advertising industry, acquisitions and VC investments, and intellectual property rights
Vineet Neeraj
B2B Sales | Growth Strategy | e-Commerce | Startup Fundraising
Vineet Neeraj has 11 years of B2B sales, growth strategy, expansion, and startup finance under his belt. Ex-Entrepreneur with considerable experience in the tech, e-commerce, procurement, and investment banking industries, as well as strong leadership and people management skills.
Rahul Jha
Product Management | United Nations
Rahul Jha works for the United Nations and performs project management, fund raising, business concept, lean model canvas, and product management. He is a highly driven and analytical programme manager with a track record of success in public policy, government and regulatory relations, and telecom network infrastructure. He is based in the Swiss Alps. He is the founder of a company that aims to promote plant-based options in Swiss restaurants.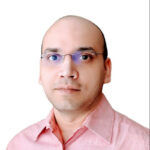 Ranjit Jha
Technical Solutions | Trusted Advisor | Process Champion
Pseudocode to No-Code is what Ranjit Jha believes in. If a simple solution does not exist, he creates one. He is currently stationed in the United States, where he is assisting in the development and implementation of product increments with a fantastic team dispersed throughout the globe. While technology and software are his favourite components of the game, he also enjoys the non-technical aspects!